REGISTRATION FOR YOUR PURE BRED DOGO ARGENTINO!

Why should you be careful about your new puppy's registration?
Because your Dogo Aregntino puppy is going to be a member of your family for 10-17 years or so & thisDogo Aregentino pictures being a large investment! You must be sure that your puppy is registered with a legitimate registry otherwise you will have no proof of how your puppy was bred or even that he/she is a purebred Dogo Argentino.
As of 2000 AKC has finally allowed Dogo Argentinos to be registered in America. AKC is the only American Dog Kennel Club that FCI (World Dog Assoc) & FCA recognizes from America.  Argentino Dogos in America should only be registered with AKC or their is a very very good chance they are mix bred. UNLESS your dog is from and AKC/FCI approved country and imported. 
In the past the AKC (American Kennel Club) is the only Kennel Club in America that is larger than UKC. The AKC didi not accept the Dogo Argentino breed for normal registration for the pure and simple fact that the number of Dogo Argentinos asking for registration is not high enough for them to go out of their way. But this has now changed . UKC will often register dogs without pure pedigrees. So Dogo Argentinos at this time should only be registered with AKC. 


The Dogo Argentino Breed is an FCI (Federacion Cynologique International) recognized dog breed. The FCI is "The World Canine Organization". Through FCI the greatest dogs from all over the world unite and Dogo Argentinosshow against each other achieving Champion titles in Multiple countries, World Dogo Argentino puppies for saleChampion & International Champion titles etc… America is one of the very few countries that is not a partner country with FCI, therefore the nearest FCI partner is FCPR (Federacion Canofila De Puerto Rico) / FCPR is located in Puerto Rico which is actually considered part of America. The Dogo Argentino breed originated in Argentina. The acceptable registry in Argentina is "FCA" the "FEDERACION CINOLOGICA ARGENTINA". This is basically the FCI partner of the Argentina country.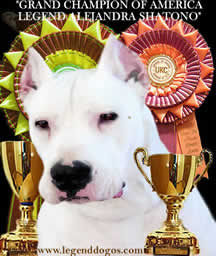 *Here at Legend Dogos we register with the UKC (United Kennel Club) & dually with FCI (Federacion Cynologique InternatiChampion Dogo Argentinosonal). We show & breed in UKC because it is the largest registry in America that accepts the dogo Argentino breed .
* PLEASE BE VERY CAREFUL ABOUT REGISTRATION WHEN LOOKING FOR A DOGO ARGENTINO PUPPY*
Many basically fake registries try to copy real kennel registry's so they can make money from dog registrations by registering dogs without valid proof of being purebred. Breeders/ puppy millers trying to sell low class, no pedigree or mixed bred Dalmatian mixes or low class Dogo mixes etc are in a hurry to register with such registries to try & make their puppies look legitimate.
AKC / FCI COUNTRIES ONLY FOR PURE Dogo Argentino REGISTRATION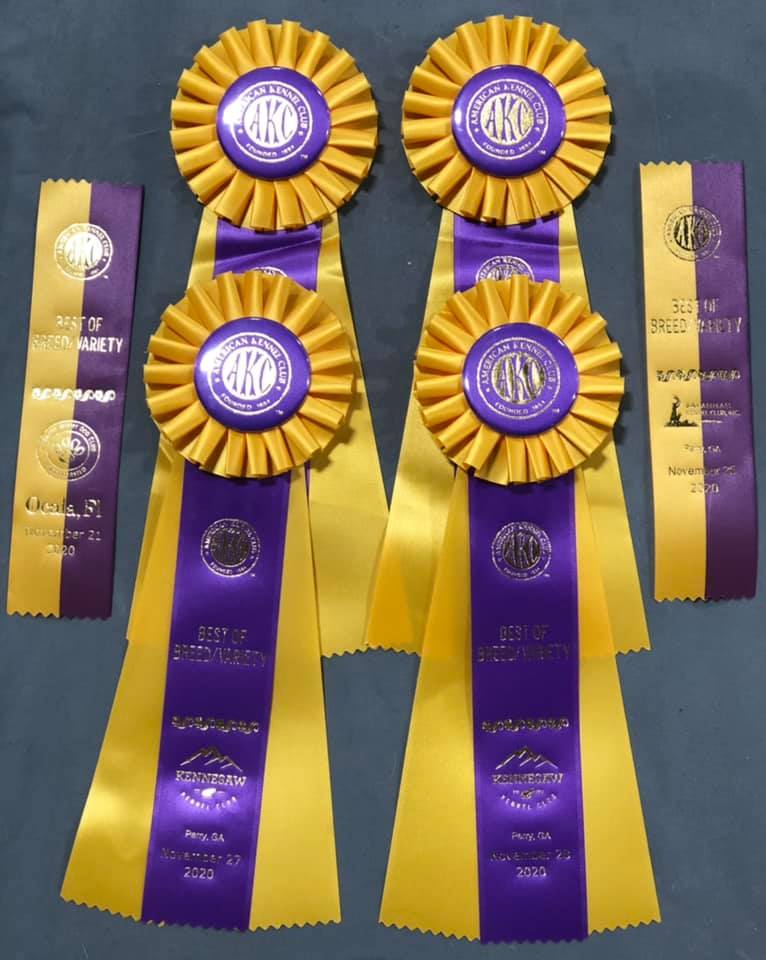 2. FCI: Fédération Cynologique Internationale (please scroll down to find pictures of FCI registration Certificates)
Dogo ArgentinosOffice Place Albert 1er, 13
B-6530 THUIN
BELGIQUE www.fci.be/home.asp?lang=e
Tel : ++32.71.59.12.38
Fax : ++32.71.59.22.29
E-mail : info@fci.be

3. FCPR: Federación Canófila de Puerto Rico (please scroll down to find pictures of FCPR registration Certificates)
Dogo ArgentinosCalle Verona 1, San Juan, 00924
P.O. Box 13898, San Juan 00908-3898
San Juan Tel. 00 1 / 787 748 36 54
Tel. 00 1 / 787 748 36 55
Fax. 00 1 / 787 283 11 43
http://www.fcpr2000.org
E-mail: radesa@prtc.net
4. FCA: Federación Cinológica Argentina (please scroll down to find pictures of FCA registration Certificates)
Dogo ArgentinosMoreno 1325 C 1091 ABA BUENOS AIRES
Tel. 00 54 11 / 43 83 00 31- 00 54/ 11 43 81 39 45Dogo
Tel. 00 54 11 / 43 81 04 65 — 00 54/1143 84 77 14
Fax. 00 54 11 / 43 84 77 85
http://www.fca2000.org.ar
E-mail: fca@fca2000.org.ar


2. /3. What a pure bred Dogo Argentino puppy's FCPR / FCI reg paper should look like: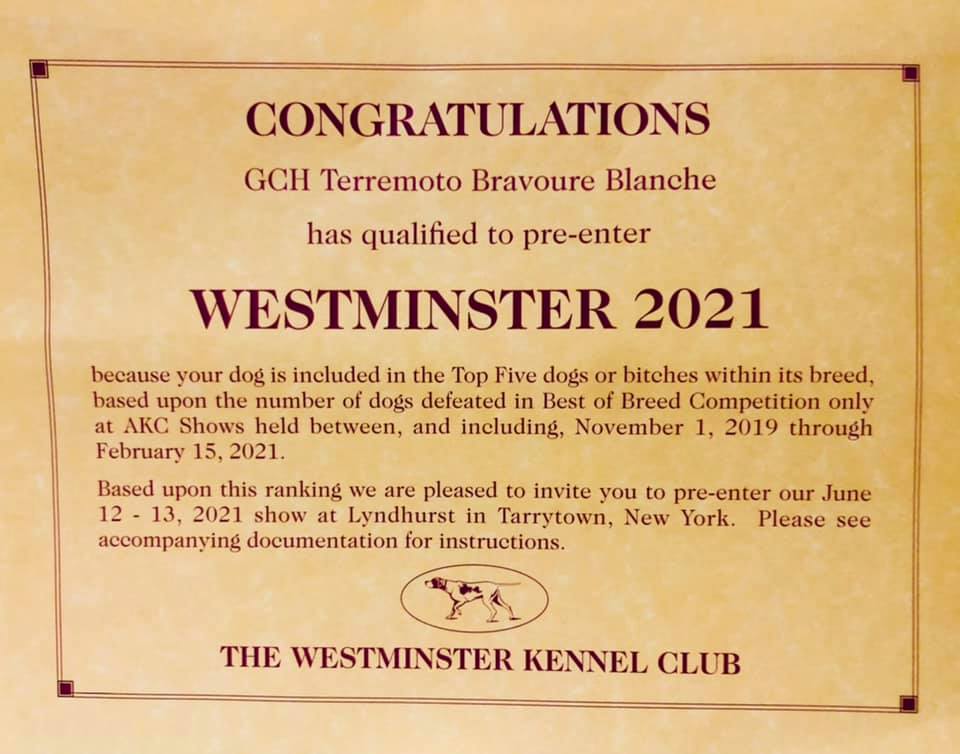 4. FCA: Federación Cinológica Argentina registration & pedigree below